GOAD can provide all components of your surface finishing process systems. From one-off requirements to complete turn-key installations, GOAD is your one-stop-shop for all your surface finishing equipment needs.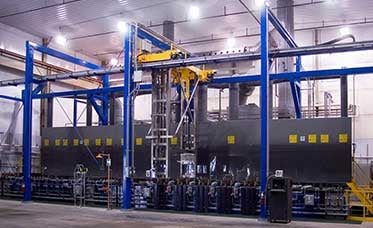 Electroplating Systems
GOAD provides manual or automated electroplating plating systems, including: hard chrome plating, decorative chrome plating, nickel plating, zinc plating, and more.
Electroplating Systems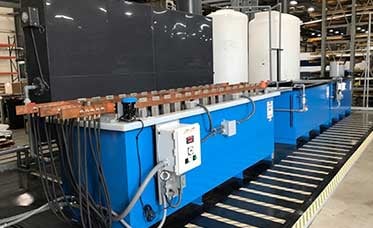 Electropolishing Systems
GOAD provides turn-key electropolishing systems that offer a unique metal finishing process to remove all imperfections and burrs of steel substrates to mirror finish.
Electropolishing Systems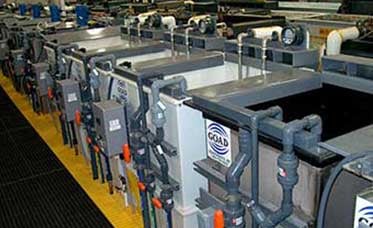 Anodizing Systems
Anodizing is a simple electrochemical process that forms a protective coating of aluminum oxide on the surface of the tanks.
Anodizing Systems
Request a quote
Tell us about your project, and we'll provide a custom quote to fit your needs.